Giving Students the Best, So They Can Be Their Best
Inclusive Montessori School provides an enriched environment in which children are inspired to reach their highest potential. The Montessori philosophy fosters a strong sense of community and respect for self, others and the environment, building a strong academic foundation for a lifetime of learning.
Inclusive Montessori School programs are unique, reflecting the gifts and personalities of the staff. The level of our commitment to the children is unsurpassed. We are extremely aware of the importance of the work we do, and we recognize the opportunity to truly make a difference in the lives of children and their families. We develop the skills necessary for active and intelligent exploration and a life-long love of learning!
Our goals at Inclusive Montessori School include:
✅ Independence with responsibility – Children thrive as they develop pride in their abilities, learn to work independently and take on the responsibility of helping to care for their work and the school environment.
✅ Concentration – We help children expand their attention span through providing engaging activities, preparing them to participate in school.
✅ Coordination – We provide engaging, fun exercises that strengthen your child's hand for writing and train your child's eyes for reading.
✅ Order – Our environment is based on order. Order leads to logical thinking which paves the way for your child's future understanding of math concepts and helps children develop strong problem-solving and decision-making skills.
✅ Academic Growth – We offer many opportunities for your child to learn to read, write and understand basic math concepts.
✅ Emotional maturation – We support your child's development of a positive self-image, strong social and communication skills and desire to learn.
✅ Self-Control – We provide children with tools for self regulation and teach children to take responsibility for their actions.
The Essentials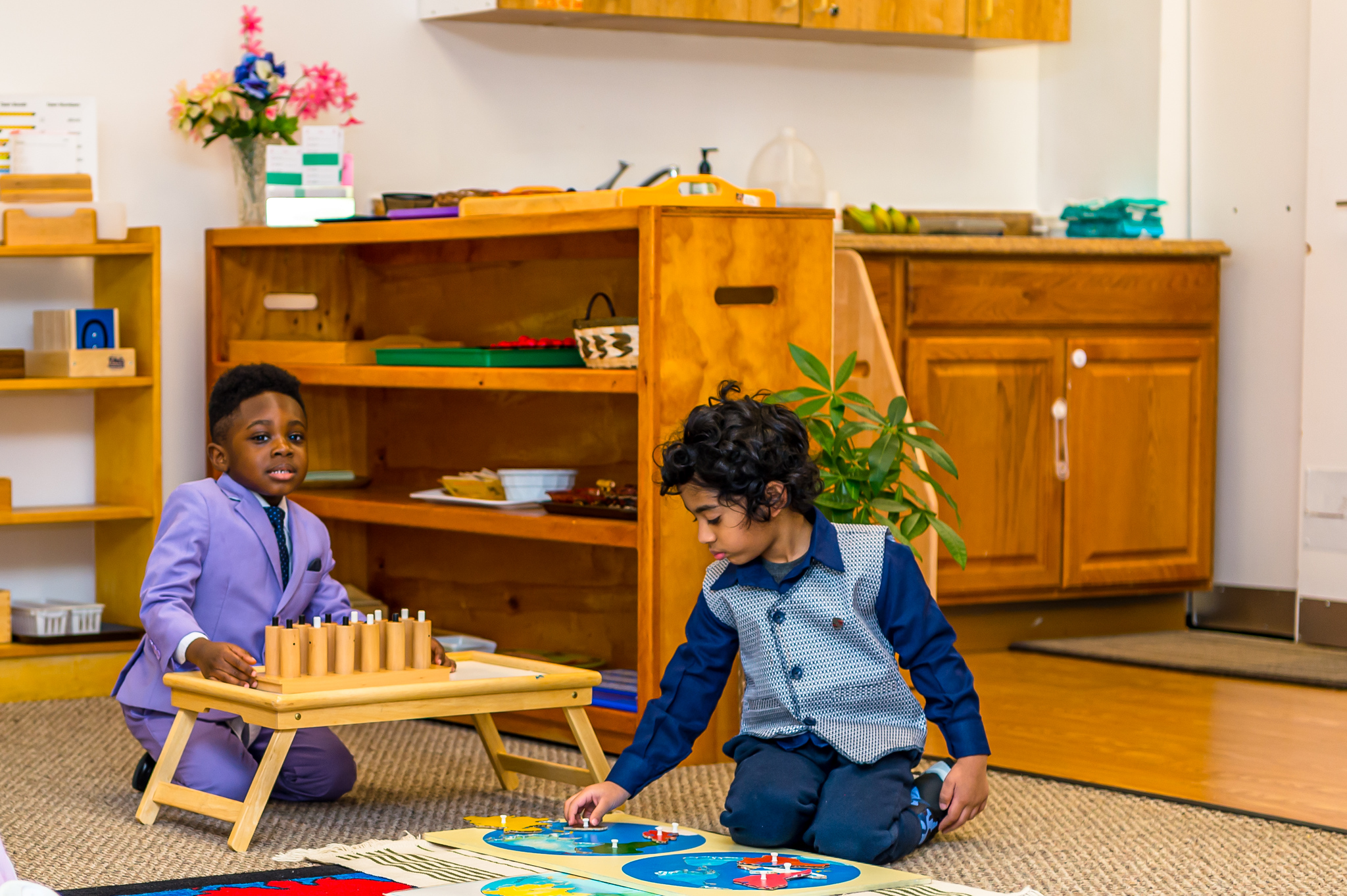 Our Mission
Our mission at Inclusive Montessori School is to implement the philosophy, practice and curriculum of Dr. Maria Montessori. We provide individualized Montessori instruction that will enable all students to reach their highest level of academic success. We respect the right and need of each individual child to stimulate the passion to embrace all of life with respect and love. We help children develop the skills necessary for active and intelligent exploration and a lifelong love of learning.
Why Choose Inclusive Montessori School?
• Our highly qualified and caring teachers and staff
• Our nurturing environment which brings out the best in each child
• focus on each individual child and encourage both compassion and collaboration
• We develop tomorrow's leaders by helping our children achieve academic excellence
• Our hours are tailored to meet the needs of working parents
• We instill a life-long love of learning
• We provide continuity, welcoming children to stay with us from as young as 6 weeks through 13 years old
• We consider of all aspects of development—physical, intellectual, social and emotional
• We provide various healthy lunch and snack options
• We are members of the American Montessori Society & the North American Montessori Teachers' Association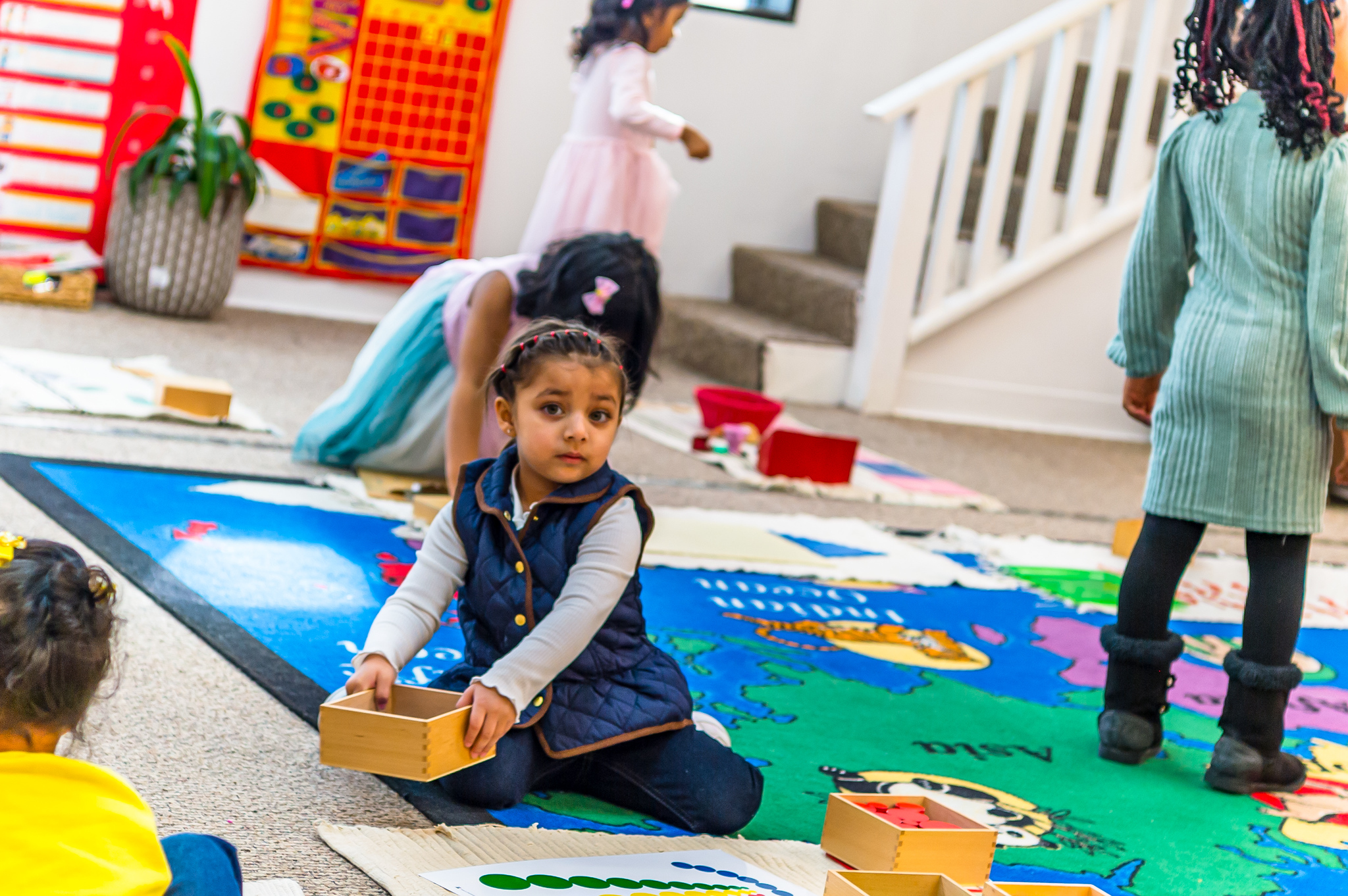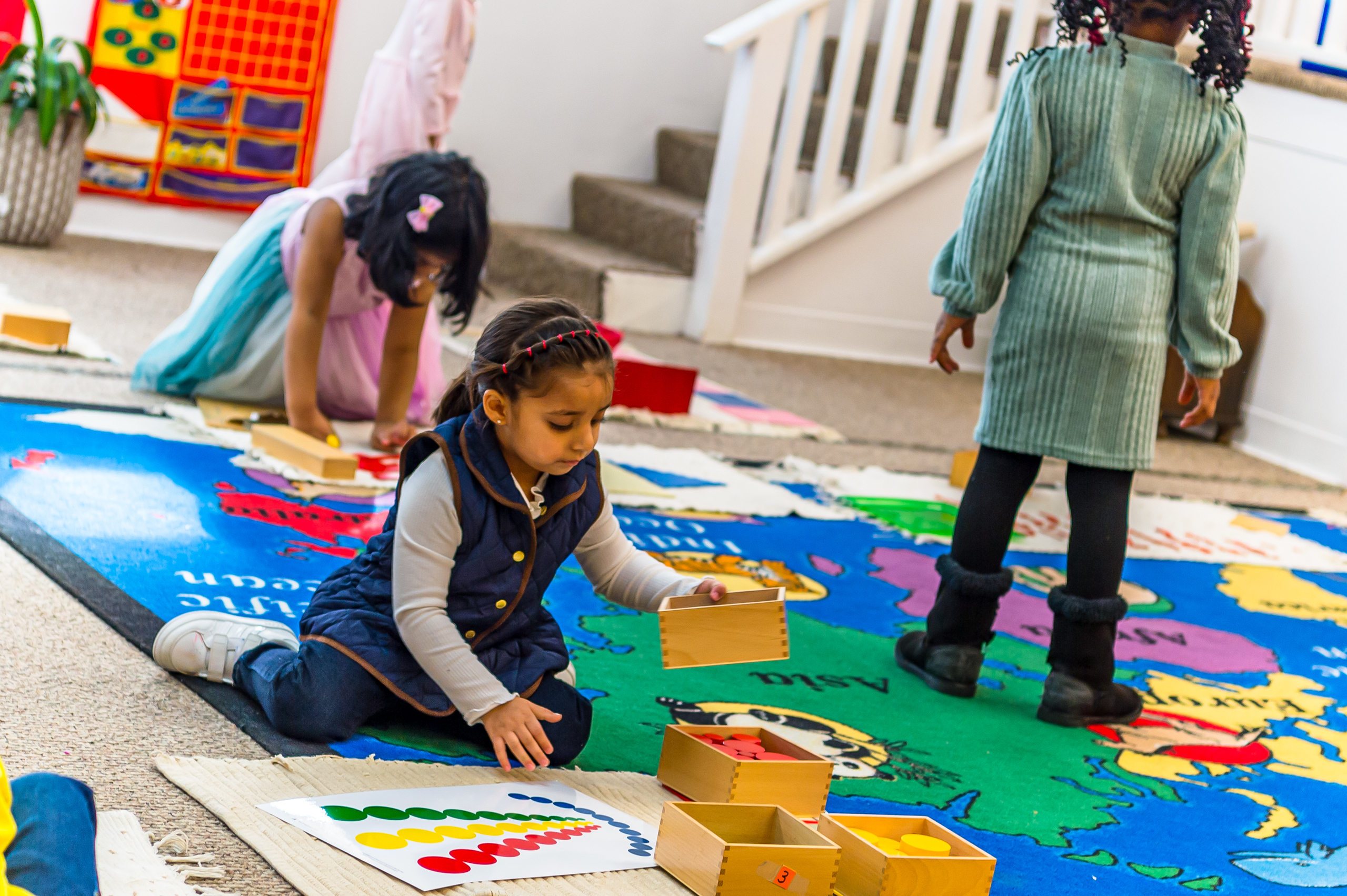 Admissions
The process begins when we take you on a tour of our school and take the time to get to know you. You will have to opportunity to ask all of your questions, and to observe one of our classrooms to see how our teachers interact with our students. You will see how we foster positive interactions amongst the children, self-direction and individualized learning to be sure that each child can learn at his or her own pace.
Now Accepting Applications. Space is limited!
Parent Testimonials
"When we first moved in the area we were in search of a daycare for our two daughters. We had tried one in the area, but was not too pleased with the results. And so, with great reluctance we had decided to enroll them in Inclusive Montessori School. However, after meeting with the director we felt more comfortable with the environment we were putting the girls in. As days becomes months, the progress we saw from our oldest daughter was like day and night. She's learning so much, I can honestly say those teachers are amazing. My biggest shocker, I came from work one night to find my 3 years old daughter with a little booklet they had made in school of the continents and she was showing and naming them all. That's just one of the many examples of things I've been impressed with."
"The staff is very professional and friendly, which I feel is important for the young children. Prior to sending Gabriel to Inclusive Montessori School, I have Mrs. Haroon for several years. Since starting the school, she has been very involved in choosing the best staff, especially the infant room, and making sure the school is clean and all procedures are followed. I would not hesitate to trust her and the staff to watch my children."
"Thank you so much for your wonderful teaching methods. Varish really loves your class and also likes his friends. He learned lot of words. We are proud of him. Thanks a lot Mrs. G."
"The teachers are doing very good job, because I've seen a big improvement in my son's and that tells the greatest jobs the teachers are doing. Thanks to the teachers and I really appreciate it a lot."
"It is my extreme pleasure to be writing this letter on your behalf. My son Shakis has been at Inclusive Montessori School since 2005 at that time he was age 2yrs old he is now 9yrs. When my son was a toddler he under went surgery on his ears for hearing. Lubna understood my son's condition and cared for him properly. It is not easy caring for a child who can not hear especially when they are a baby. I later found out my son had autism in conjunction with his hearing loss. My son loves and adores Lubna he always wants to see her and he is treated like family. I am very particular on who I trust with my son being as though he is special need. I trust Lubna completely 100% with my son, I know when he is with her he will be fine. In fact she is the only person outside immediate family who I will allow to watch him. If ever anyone is looking for childcare and lives in the Princeton area I highly recommend her School. Her facility is warm and loving your child will be comfortable setting and have playmates. Her assistants are well qualified mirror's Lubna's personality. My son and I are blessed to have her in our lives and if anyone wants to talk to me direct ask Lubna and she will contact me."